Were you aware as many as one in five kids or teens are struggling with some form of eating disorder? Both boys and girls are impacted. While Covid made this situation far worse, and getting treatment more difficult to obtain, the problem has been growing for some time.
According to Monash University's Dr Gemma Sharp, 'diet culture' and 'influencer culture' has had an impact on how young people see their bodies, and their response has sometimes led to unhealthy dietary practices and disordered eating, with long term negative health consequences.
She recommended we all need to stop 'fat shaming' young people, stop encouraging them to go on a diet, stop naming foods 'good' or 'bad' and instead aim to be a positive role model in terms of what you are eating, while helping nurture their positive body self image and attitude to food.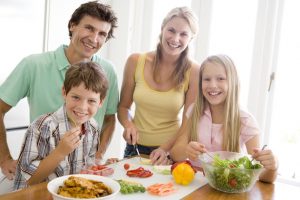 Unfortunately, an ABC TV's Four Corners' investigation  found Australians are missing out on life-saving treatment for eating disorders due to an overburdened health system, and highlighted the seriousness of disordered eating if it isn't adequately treated.
If you or a family member needs help, the Butterfly Foundation's website   has support for eating disorders and body image issues, with excellent factsheets and resources you can download.
And this website is designed to assist you find a qualified health professional, such as a dietitian, mental health professional, psychologist, social worker, occupational therapist, psychiatrist or general practitioner near you, with the training and skills to provide assistance with treatment for eating disorders.