ABOUT KAREN
Karen Inge is a leading Australian dietitian. She is an award-winning author of books on eating for health, fitness, sport and wellbeing and a contributor to state-of-the-art textbooks on sports nutrition.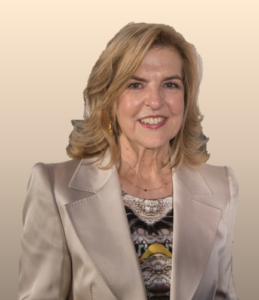 She regularly appears on lifestyle, current affairs and news TV programs; and is sought after for advice on healthy food and lifestyle choices by newspapers and magazines – she was the nutrition writer for the Australian Women's Weekly for 17 years.
Karen also has a weekly segment on Melbourne's top rating 3AW radio station, providing specialist nutrition commentary and advice. You can listen live after 1.30pm on Tuesdays.
Karen has a passion for culinary nutrition and has worked extensively with food producers, marketers and the hospitality industry to consider nutrition quality a priority.
She is part owner of the healthy food company Dineamic, and recently opened the Georgie Bass Café and Cookery in Flinders, Victoria.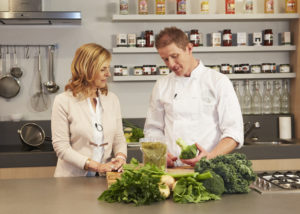 Dineamic, makers of nutritious, chef-prepared meals, delivered direct to its customers, many of whom are elite athletes, reflects Karen's earlier ground-breaking work in sports nutrition in Australia.
She was the first dietitian appointed to a VFL/AFL club (Collingwood Football Club), in 1980 and then joined Hawthorn Football Club in 1988 where she developed innovative nutrition strategies to help them achieve a dominant position over eight seasons.
She was founding Head of Nutrition at the Victorian Institute of Sport and advised our elite athletes for 21 years; becoming the inaugural Vice President and later President of Sports Dietitians Australia.
She was the first dietitian to be made a Fellow of Sports Medicine Australia and was made an inaugural Fellow of Sports Dietitians Australia.
More recently, Karen was awarded an Honorary Fellowship of Monash University in recognition for her work in Sports Nutrition, and named Deakin University Alumni of the Year 2018. See her video here.
Karen Inge is also a Director of St Vincent's Institute of Medical Research (SVI) and Chair of the SVI Foundation, an Ambassador for Fareshare, a food rescue organisation; a member of the Deakin University Postgraduate Nutrition Advisory Board; and has previously been an Ambassador for Vic Health, a Director of the Coeliac Research Fund and served on the Jenny Craig International Medical Advisory Board for over 25 years.
Karen enjoys hearing from people interested in nutrition issues and you can reply to her tweets, phone in to 3AW for a chat when she's on air, or use the Contact link to send an email.