LET'S TALK ABOUT THE GUTS OF THE ISSUE
Following a surge in the number of Australians seeking expert help for gut-related problems, earlier this year Dietitian Connection, the voice of more than 8,500 of the country's dietitians, launched a new health campaign designed to get people to speak up about a subject most find it hard to discuss.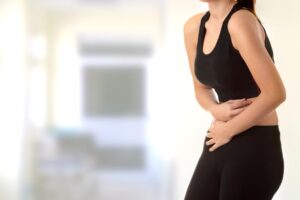 Renowned dietitian, nutrition scientist and author, Dr Joanna McMillan, is spearheading National Gut Health Month, a new and month-long health initiative aimed at heightening awareness of the importance of talking about gut health and bowel movements.
Research has revealed more than half the nation experiences poor gut health symptoms including bloating, gas, and constipation, with one in seven suffering distress.
According to Dr McMillan, there's a huge stigma attached to discussing symptoms of gut-related issues, and it's one we're finding causes people to feel embarrassed, isolated and in many situations prevents them from seeking much-needed medical help or diagnosis.
"Our gut and brain talk a lot more than people might think – and we're seeing increasing mental health-related issues. Now, more than ever, we need to encourage gut and bowel-related conversations as part of our everyday vernacular," said Dr McMillan.