WHAT DO DIETITIANS PREDICT CONSUMERS WILL VALUE IN 2023?
During the pandemic consumers focused on 'food as medicine', so prioritised food choices to protect their immunity. Convenience and comfort were important too, not surprisingly.
But a survey of food, health and wellness trends predicted by Registered Dietitians in the US identified new trends coming in and out of fashion faster than ever, mainly due to social media such as TikTok generating many microtrends.
More significantly, the latest research by Pollock Communications and Today's Dietitian now predicts consumers in 2023 returning to prioritizing affordability and convenience when shopping for food, according to the 757 US registered dietitian nutritionists  surveyed, due to the cost-of-living crisis.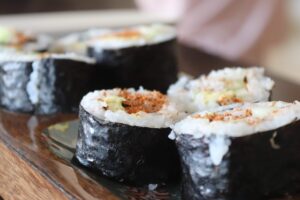 Seventy percent of dietitians surveyed predicted consumers will seek functional foods that are affordable and value based, particularly ones that support their immunity and gut health. But these foods must also be easily accessible and convenient; plus support immunity.
WHERE DO SUPERFOODS FIT?
'Superfoods' haven't lost their allure in the US, and for the first time in its 11 year history, the survey predicts the top ten 'superfoods' all fit into a plant-based diet…