IN SEASON IN SUMMER
This summer make the most of the best fresh, seasonal produce, because this season has all the most taste-tempting fruits, especially at their peak of ripeness.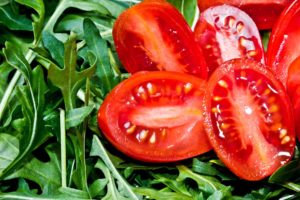 Everything from rich red tomatoes and melons, luscious mangoes, delicious stone fruits and berries.
Eat plenty while in season as they are at their peak – and cheapest – now. So much to choose from, especially these:
CHERRIES
Cherries are a power-packed food loaded with anthocyanins – the antioxidants responsible for their deep red colour – and other flavonoid antioxidants such as quercetin and kaempferol.
A study published in the American Journal of Clinical Nutrition found that sour cherries ranked 14 in the top 50 foods for highest antioxidant content per serve. Eating foods rich in antioxidants, such as cherries, may help reduce and neutralise free radicals and slow the signs of skin ageing – something we all want.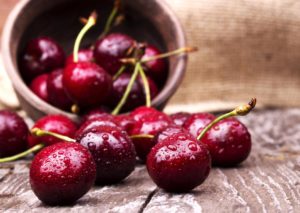 They provide a good source of Vitamin C and a source of potassium and fibre.
Cherries are a guilt-free indulgence with only 250 kilojoules per 100 grams and no fat.