BRING YOUR LUNCH TO WORK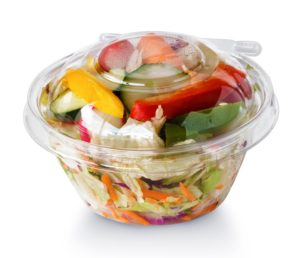 It's so easy to fall into the trap of buying lunches too high in kilojoules, fat and salt from restaurants and cafés, fast food outlets or sandwich bars. Plus the serving sizes are often far in excess of what we need. Not a recipe for healthy eating.
When you take your own lunch each day, you choose exactly which foods to include and how much you eat.
You can make healthier choices to meet your nutrition needs, plus save a lot of money – maybe to enjoy a holiday or splurge on great wardrobe additions!
Think about it. It's easy to spend around $10 a day, or more, on food and a drink if you buy lunch and snacks. That's at least $50 a week; over a working year that's $2,400! So much cheaper to bring food from home.