ASPARAGUS MYTHS OR FACTS?
You've probably noticed Australian asparagus is available now! It's in season from September to March, with a smaller supply during summer.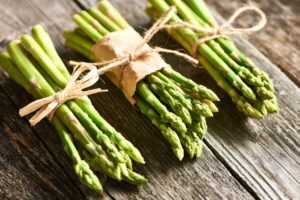 More than 95% of Australia's asparagus is grown in Victoria, and a serve (about three to four spears), boasts a quarter of your daily vitamin C needs, and provides B vitamins, potassium, and fibre.
Glenn Cardwell Adv. APD reviewed the myths and facts about this nutritious harbinger of spring. Is asparagus really an aphrodisiac? Does it cure cancer? Help if you have a hangover?  Cause gout? Here's what you need to know.