During the pandemic consumers focused on 'food as medicine', so prioritised food choices to protect their immunity. Convenience and comfort were important too, not surprisingly.
But a survey of food, health and wellness trends predicted by Registered Dietitians in the US identified new trends coming in and out of fashion faster than ever, mainly due to social media such as TikTok generating many microtrends.
More significantly, the latest research by Pollock Communications and Today's Dietitian now predicts consumers in 2023 returning to prioritizing affordability and convenience when shopping for food, according to the 757 US registered dietitian nutritionists  surveyed, due to the cost-of-living crisis.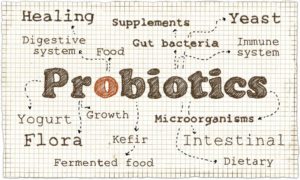 Seventy percent of dietitians surveyed predicted consumers will seek functional foods that are affordable and value based, particularly ones that support their immunity and gut health. But these foods must also be easily accessible and convenient; plus support immunity.
WHERE DO SUPERFOODS FIT?
'Superfoods' haven't lost their allure in the US, and for the first time in its 11 year history, the survey predicts the top ten 'superfoods' all fit into a plant-based diet:
Fermented Foods, such as yoghurt, kimchi, kombucha tea and pickled vegetables
Seeds, such as chia and hemp
Blueberries
Avocados
Nuts, including pistachios, almonds and walnuts.
Leafy Greens, such as spinach
Aquatic Greens, such as algae, seaweed (see feature photograph) and sea moss
Green Tea
Ancient Grains
Non-Dairy Milks
Of course, not all US food trends are slavishly followed in Australia, but there's plenty of evidence plant-based eating is gaining in popularity here. The survey rated it as the third most popular diet trend in the US, after intermittent fasting and keto diets.
WHAT ELSE DID DIETITIANS PREDICT?
Consumers will keep snacking as much as they did since the start of the pandemic, mainly because of boredom, for comfort and working from home.
Misleading marketing nutrition misinformation online continues to make nutrition confusing for consumers, as social media platforms are rife with nutrition misinformation.Survey respondents cited Facebook, Instagram and TikTok as the top misinformation sources, with social media influencers generating much inaccurate information and people struggling to differentiate between credible information and myths.
So, are you responding to these trends here?